I really like Monkey Island

... and I guess this is my fan page.

---
Drawings

Random drawings I made with Markers.

---
Monkey Island Archeology

I assisted the Video Game History Foundation in studying the source code of THE SECRET OF MONKEY ISLAND (1990) and MONKEY ISLAND II - LECHUCK'S REVENGE (1991). For that I learned the basics of the game engine SCUMM to uncover and re-implement cut content. The findings were prepared for a live presentation for the 30th anniversary of THE SECRET OF MONKEY ISLAND.
See the results in Frank Cifaldis fantastic blog post and watch the online presentation below!


---
Pixel Art

It fascinates me how different rooms feel if I put Guybrush from The Secret of Monkey Island into rooms of Monkey Island 2: LeChuck's Revenge.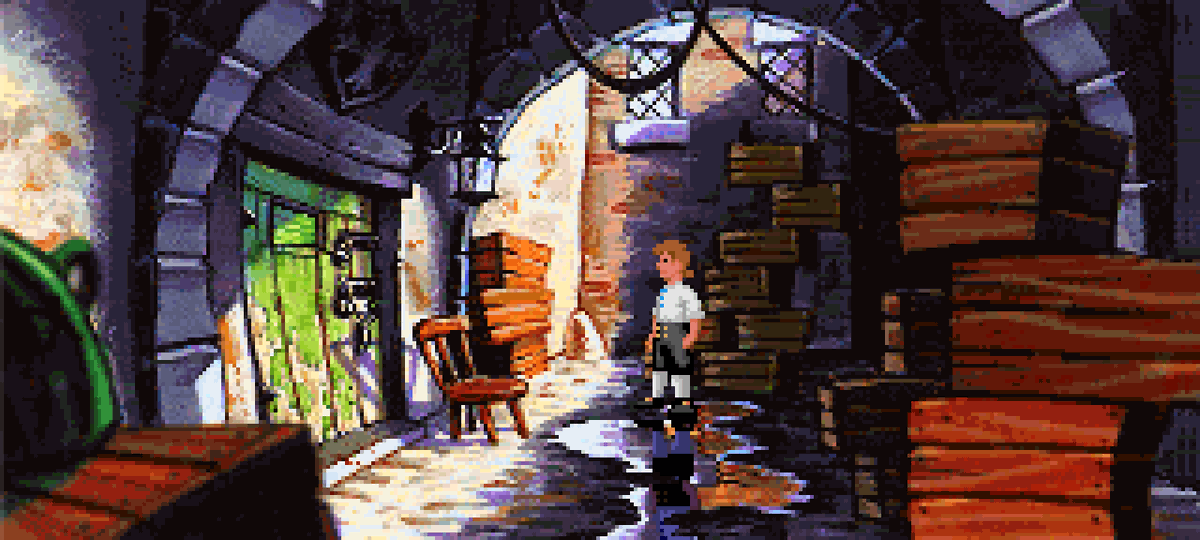 ---
Films

Between 2007 and 2010 I made a lot of flash movies. Most of them were Monkey Island related.




---
The Applicant

In 2012 I applied for an internship at Double Fine with an interactive application. It's a flash game called THE APPLICANT, and is secretly a love letter to THE SECRET OF MONKEY ISLAND. The location of the game is a recreation of the first screen in Monkey Island, and all the sprites are heavily inspired by the spritesheets of the game.


---
Twitch Streams

With Jake Rodkin and Dominic Armato (voice of Guybrush Threepwood!) I played THE SECRET OF MONKEY ISLAND and MONKEY ISLAND II - LECHUCKS REVENGE on Twitch in five sessions.